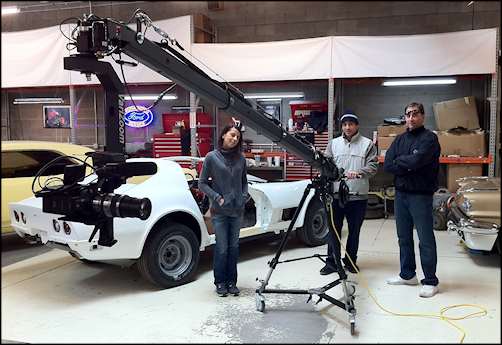 Onset Networks is a full service Arizona-based video production company that creates, develops, and produces high-definition and cinema-quality work across all media platforms.
The owner of Onset Networks bring over 20 years experience in feature film, television, commercial, brand-backed content, original programming, documentaries and corporate production.
With top-of-the-line cinema-quality equipment in house, as well as complete post-production facilities, Onset Networks delivers best in class work to a strong client base of leading brands such as Unilever/Dove, BMW, Domino's Pizza, Peterbilt, and Local Motors (client list).  Our staff consists of an award winning writer/director and creator of original series and programming.
Whether you want a music video filmed in Hollywood, a corporate spot filmed in Germany, or a TV pilot filmed in the southwest (all of which we've done!), Onset Networks has the team, the equipment and the experience to produce brilliant work for you.
Email us today:  Philip @ onsetnetworks.com